The General Board of the Michigan Region has approved a major review of our mission and ministry and how best to carry out its witness in the years ahead. The "Vision 2021 & Beyond" process over the next 9 months is to reimagine the purpose and focus of the Michigan Region for the next 5-10 years and to adapt its programmatic focus, staff, and resources to achieve that purpose.
Hope Partnership of Disciples Church Extension Fund, one of our Christian Church (Disciples of Christ) General Units in Indianapolis, has agreed to facilitate the study with Michigan Disciples leaders.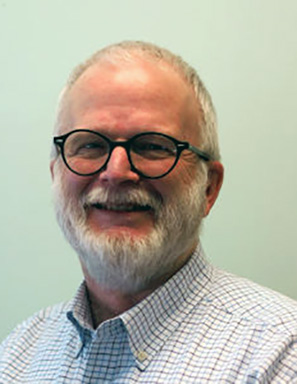 Rick Morse, Contract Facilitator, has been engaged in initial research, demographic studies since January. Preliminary work has included interviews with 10 local church ministers. A all-day retreat is set for this Saturday, March 14 with Regional Board members and Vision 2021 Task Force members meeting in Lansing to review the initial research and begin shaping the direction for follow-up steps in the succeeding phases of the study.
"In many ways, this is a key moment for us as Michigan Disciples," Neil Topliffe, chair of the Vision 2021 Task Group, said. "We are well aware of many of our congregations facing their own challenges of increasing age of members and decreasing membership, which places pressure on diminishing financial support of the Region and its long-standing programs, leadership and pastoral care."
"We also are at a moment," he added, "where we are facing the retirement in 2021 of both current regional staff members. All of this provides a prudent and fiscally responsible time for us to take a careful in-depth look at who we see ourselves becoming as a covenant church of 40 congregations. The time is ripe for us to define a renewed path of mission and ministry as the Michigan Region of Disciples."
Following the Retreat this week, surveys will be prepared to gather input from local church lay leaders and clergy – active and retired — to gain insight of the needs and hopes for our mutual support within the Christian Church (Disciples of Christ) in Michigan
Next steps include a small group of regional leaders distilling all collected data toward formulating a "Future Story" for the region in the coming five to 10 years. A final step will be for Morse, in consultation with regional leaders providing a "Capacity Report" outline for what it might take for implementing our "Future Story." The goal is to have a final report ready for the October Regional Board meeting.
Rick Morse, our Contract Facilitator, is author of "From our Doorsteps" on mission planning and has facilitated more than 1300 churches and two regions in refocusing and planning for future ministry.