Regional Assembly Goes Virtual via Zoom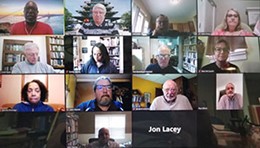 Registrations are now open to all Michigan Disciples local church members and clergy to attend the 2021 Regional Assembly September 11, 10 a.m. to 1:30 p.m. It will be held once again virtually, as was the case last year.

"The Regional Board Executive Committee chose to gather virtually again this year out of caution for the safety of everyone and to make it possible for more people to attend from across the state," said Rev. Eugene James, Regional Minister. "Because of the hard work of many volunteers, we look forward to an inspiring Regional Assembly online using the Zoom platform.Join us by registering now online!"
Register Online Now
Use the "Register Now" button to register for the Assembly. Registration is $15.00. Your online registration covers your full participation, link to the Zoom Assembly Room, and a digital copy of the Assembly docket. Print dockets will be available for an additional $5.00 to cover printing and mailing.

Payment online is by credit card. If you need to pay by check, contact the Regional Office for a print form: ccmr@michigandisciples.org.  Click on button to register.
Worship, Business, Small Groups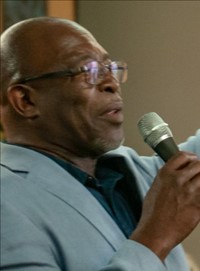 The Assembly is built around the theme, "For the Love of God," and scripture, John 13:34-35.It will be much like our live gatherings, only shortened somewhat. It will include an opening devotion, business of the Region, break-out groups and a closing worship with communion.

Highlights include special music provided by the praise chorus of Triumphant Temple of Praise Church in Flint, and closing worship with our Regional Minister Eugene James preaching the Word. This will be Eugene's last Assembly as our regional pastor before retiring in December.

Business action includes us calling a new Regional Minister, launching new Districts with Regional Associate Ministers providing care and support of churches and clergy, and entering a Partner Covenant ministry with the Illinois/Wisconsin Region.
Small Groups focus on Assembly Theme

Following business, we will break into small groups with a group leader to delve into the theme of the Assembly.

---
Regional Associates to Serve Four Districts
Planning continues toward four new Michigan Disciples Regional Associates replacing current Regional Elders in January, 2022.
The plan calls for contracting with four ordained clergy who will provide part-time support to 8-13 congregations and clergy in four Districts. They will be the "ears and eyes" for our new Regional Minister, who will be serving part time. The action coming to Regional Assembly is for the Regional Associates to work closely with the new Regional Minister. … More
---
Proposal to Sell Regional Office
Assembly voting representatives will be asked to approve the sale of the Regional Office as we move from full time Regional staff. Plans are underway to relocate the office operation to space in First Christian Church, Lansing. … more

Also on the Business docket is the revision of the Region's Permanent Funds Policy. …more